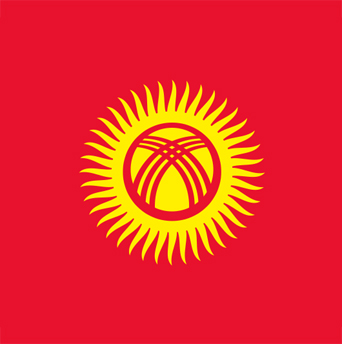 Where's Kyrgyzstan, the country of the Kirghiz? If we tell them that we support in Kyrgyzstan a project for people with disabilities, many start thinking intently. Where was it the same?
By the name "Tschingis Aitmatov" on the other hand, many more people can start something. Djamila – the most beautiful love story in the world – the most famous book of the Kyrgyz author is translated into ninety languages ​​and thus world-renowned. He is probably still the most famous Kyrgyz in the world.
Less well known is its beautiful home: over nine tenths of the country are mountains, half of the country is over 3,000 meters high. This is where the mountain nomads, who have always wanted foreigners to take their liberty, culture and identity since Chingis Khan. In order to survive in the rough mountains of the Tien Shan, the "Heavenly Mountain", it needs a strong will, ability to suffer and fearlessness. Poverty is great, but thanks to the abundant water and the gardens behind the vast majority of houses, few people have to go hungry. Weather-ridden faces show themselves at joyous festivals and wild competitions, on fast horses and with cattle and sheep.
In the summer, many Kirghis still go with their animals into the mountains. Just as the Swiss go to the alp or the Austrians to the Alm, the Kirghiz go to the Jailoo. With yurts and sack and pack. The hospitality is great, every visitor warmly welcome. Cheerful children grow up in a grandiose way, while their life is at the same time unstoppable progress.
In this country, the Social Village Manas Association is committed to young and adult people with disabilities. On the following pages you can get to know it even more closely and under "pictures" an impression of the great landscape and its people.