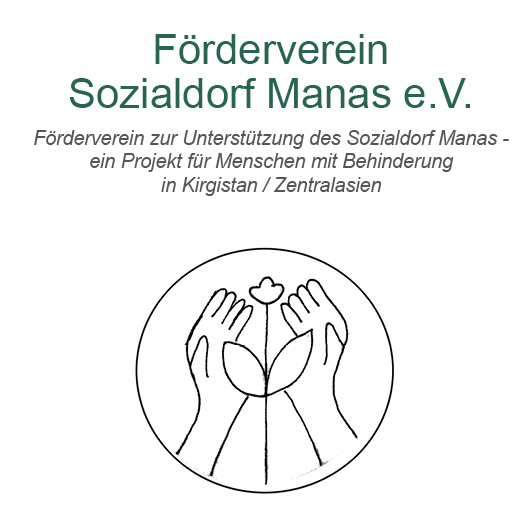 Donation account in Germany:
Förderverein Sozialdorf Manas
IBAN: DE62 4306 0967 7028 4387 00
BIC: GENODEM1GLS
GLS Bank
Individual donations, but also donations from sustain members or subscription taken out in favour, are tax deductible. The Social Village Manas supports exclusively and directly tax-privileged, charitable purposes. It is therefore recognized as a non-profit association according to the last released notice of exemtion issued by the Finanzamt Ravensburg from 22 August 2014. Please let us know your contact details by mail, email or telephone (address and an email address), so that the donation certificate can be sent on time. An email address saves us costs and time and allows us to inform you about the latest developments in the project periodically.
Usually we send all donation certificates in January, the year following the donation. In January 2017, you will receive the donation voucher for a donation in 2016 by mail. If you need your donation certificate earlier, please let us know.
Donations for the Social Village Manas in Switzerland
ACACIA – Foundation for Development Cooperation: Acacia supports the Social Village Manas from Switzerland. Acacia is a non-profit association recognized under Swiss law. Donations to Acacia are therefore tax-deductible and directly benefit the Social Village Manas. You will receive your donation certificate directly from ACACIA (www.acacia-verein.ch). Please write your address.to Acacia
Donation account from Acacia:
Freie Gemeinschaftsbank BCL
CH-4001 Basel
Account 40.963.0
IBAN CH93 0839 2000 0040 0800 6
BIC BLKBCH22
Donation note (application): "Sozialdorf Manas / Kyrgyzstan"