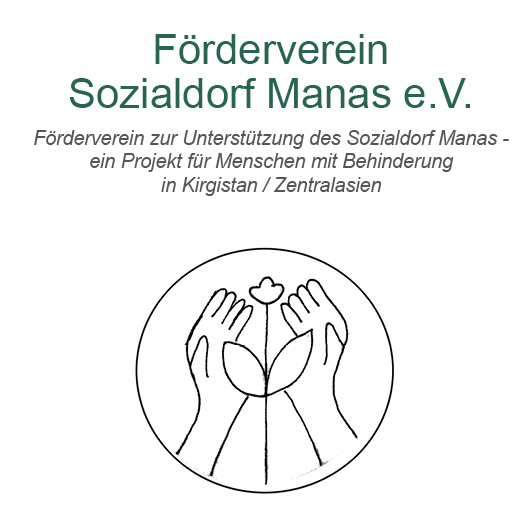 Supporting members & subscriptions taken out in favour are an essential support for the social village Manas.
Without the long-term covering of the running costs, there are no project funds, which can be used to build a house or a workshop. Therefore, funding members not only ensure the existence of the social village Manas, but also ensure that they can continue to grow.
The constant donors, sustaining members & subscriptions taken out in favour are the ones who give stability to the social village Manas, while at the same time providing security for the residents and staff for their future.
Sustaining members & subscriptions taken out in favour donate a regular contribution, usually monthly. They ensure that the running expenses can be supported by the association and are therefore an essential support for people with disabilities in the Social Village Manas. Without covering the running costs, the facility cannot fulfill the important work they do and cannot progress. At the moment about 40% of the running costs can be covered with the income in Kyrgyzstan itself, as for example by the state's disability pensions or by parents' contributions. The Social Village Manas still needs our support for the remaining 60%, currently around 1,200 Euros per month. We are able to provide these thanks to your donation. You can choose your share individually either by money transfer order or give us a SEPA direct debit mandate. Then we will deduct the contribution from your account.If you would like to become a sustaining member, please fill out the form below and send it back to us via mail or e-mail. Revocation is possible at any time.
Explanations, address and account data, direct debit mandate.